EonHub, hailed earlier as an alternative to Cydia, works on the lines of popular third-party app stores like TweakBox, AppValley, and TutuApp.
The inventory of EonHub holds a ton of modded iOS apps and games available as a free download. In this post, we are going to discuss the steps to install EonHub on iOS without jailbreak.
Yes! You read it right! You don't require jailbreaking your iOS device to install and use the services of EonHub. Check out: Download Delta Emulator on iOS.
 Advantages of using EonHub App
With so many popular alternatives having already made their mark in the iOS community, it is definitely tough for the users to accept a new name. However, EonHub comes with a significant advantage over other third-party app installers. For using EonHub, you don't have to physically install it on your iPhone/iPad. You can use EonHub directly from the Safari Browser. This means that you won't have to sacrifice space on your iOS device, which already comes with limited space, to use EonHub.
Now, if you are willing to use EonHub on your iPhone, the following are the steps that you require following.
How To Install & Use EonHub on iPhone & iPad
As a first step, please go ahead and launch the Safari Browser on your iOS device. Make sure you utilize the Safari browser only for the purpose.
Please go to the web page given below.
Wait for the webpage to load.

The store will open up for you on the browser.

Coming to the usage part, you can either browse through various categories or search for the app that you want to download via the search bar.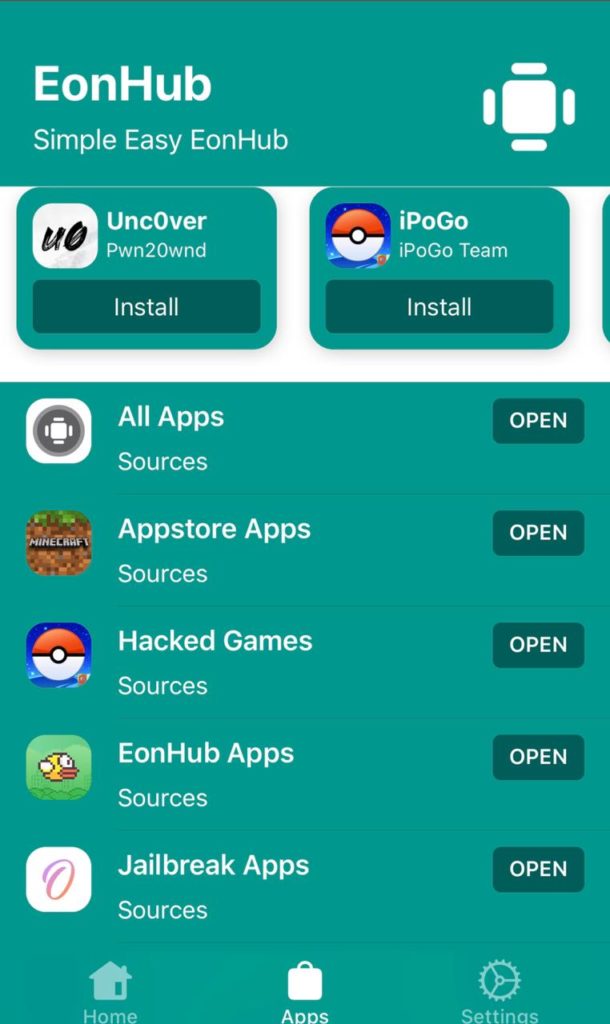 Once you see the app listing in front of you, all you need to do is tap on the little 'Install' button next to it.
Similar to the regular iOS app installation, you can monitor the installation progress from your device's home screen.

In less than a minute, the installation will complete.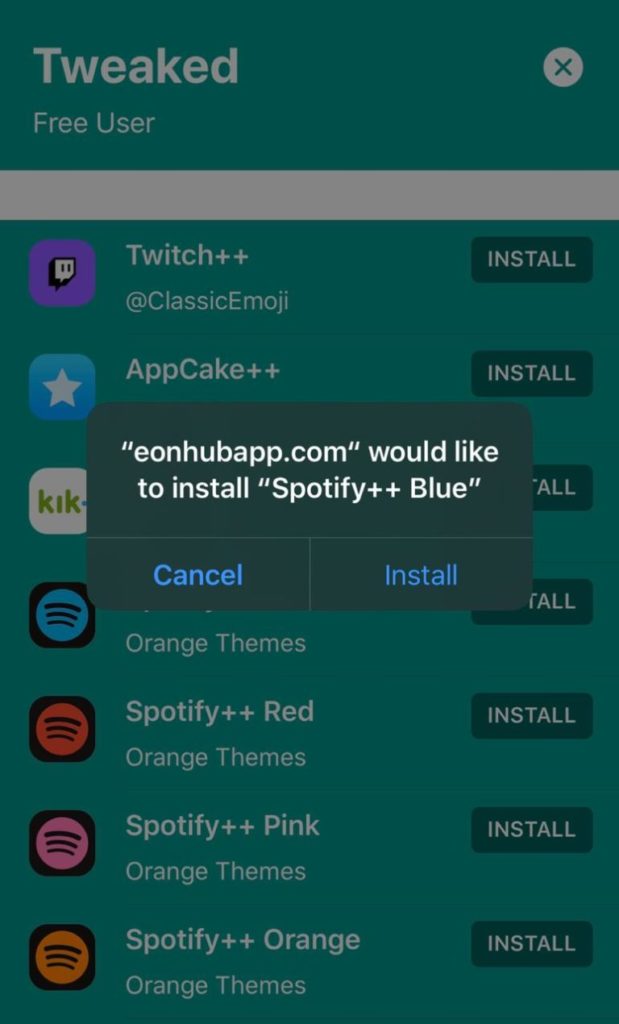 Now, you don't have to type in the web page each time to launch EonHub. You can follow either of the two ways to do the needful quickly.
Add the EonHub web page to the favorites section of Safari Browser.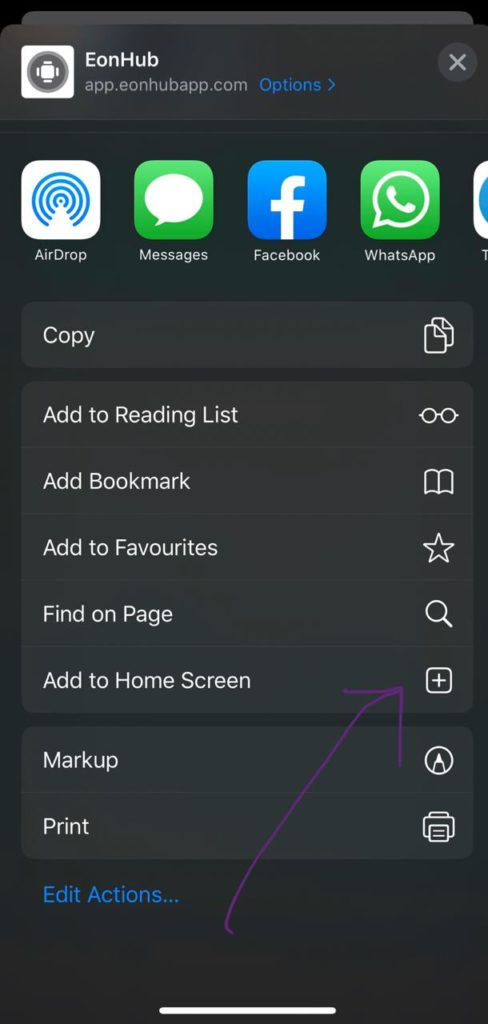 Tap on the upward arrow icon present in the bottom bar of Safari Browser and from the options that pop up, please choose 'Add to Home Screen'. Give any name you desire and hit 'Add'.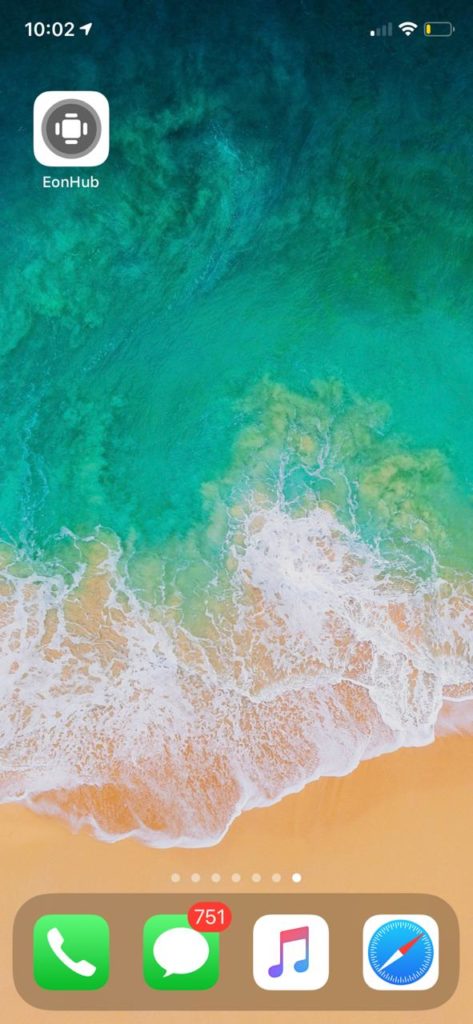 This will add an icon on the home screen of your iOS device; tapping on which will open Safari Browser and the store directly.
Point to Remember:
Make sure that you before you launch any application installed via EonHub, you trust the application's profile. For that, please follow the below steps.
Once the installation of the application is complete, please head over to Settings > General > Profiles.
Here, you will see a newly added profile for the application that you have installed from EonHub.
Tap on the profile and hit the 'Trust' button. Provide your confirmation for trusting the profile thereafter.
That's it! You are ready to launch and utilize the third-party app now.
If you don't do this, then you will face the 'Untrusted Enterprise Developer' error when trying to launch the application.
Is EonHub Safe?
The developers of EonHub take special care that any kind of cyber threat doesn't make its way to any application listed on EonHub. Hence, you can download apps from EonHub without any kind of hesitation or fear regarding its safety.
Will EonHub ask my Apple Id Credentials?
EonHub is a platform that is completely free to use. Also, there is no need to create an account on the platform to download apps from it. Moreover, even when you are in the middle of downloading any app from EonHub, it will never ask your Apple credentials. Overall, it is quite similar to a plug-and-play device.
Check this out:
Conclusion – Download EonHub App on iOS
We definitely recommend EonHub for downloading all the tweaked apps and games that you need. Make sure you leave feedback regarding the platform in the comments section provided below for our readers.