Often, you must have felt the need of recording your iPhone/iPad screen. It could be for making a tutorial or for simply sharing your gameplay with your friends. However, as common it might seem, screen recording doesn't come as a default feature on iOS. Hence, you require relying on external applications to get the functionality. Speaking about screen recording applications, AirShou is one of the most popular screen recording applications in iOS. The beauty of the application is that it is completely free to download and use. Moreover, even it is a 3rd party application, you don't require jailbreaking your iPhone/iPad in order to install AirShou.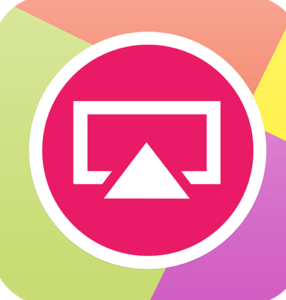 You can easily download and install AirShou from 3
rd
party App Stores. We recommend AppValley for the purpose as
AppValley
has got tons of other 3
rd
party iOS applications which could be useful to you. None of the 3
rd
party App Stores has got an inventory as big as AppValley.
In this post, we are going to share the steps to download and install AirShou Screen Recorder from AppValley onto iPhone/iPad without jailbreak. Check this: Download WhatsApp++ for iOS Without Jailbreak (Using AppValley).
AirShou Screen Recorder for iOS 12.2, 12.1 and iOS 12+ | Features
Before we move on to the download and installation steps of AirShou, it is mandatory for you to know about the features of the application. AirShou, indeed, packs in a good deal of features to make screen recording an impressive experience.
With AirShou, you can record your iPhone/iPad screen in high definition up to 60 frames per second.
The coolest thing is that it provides stereo sound as the output for the recording.
AirShou is a completely free application and doesn't come with any in-app purchases or hidden costs.
The application though has its fair share of advertisements but they are in no way annoying or disturbing.
It takes up very less space on your iOS device and has got pretty easy to use interface.
Moving on to the download and installation part, below are the steps to download and install AirShou from AppValley on your iPhone/iPad and works fine on  iOS 12.2, 12.1 and iOS 12+ devices.
Install AirShou from AppValley on iPhone/iPad No Jailbreak [STEPS]
As a first, please navigate here  from Safari Browser to download and install AppValley on your iOS device.
Install AppValley for iOS (iPhone/iPad)
When the webpage loads up, scroll down and you will see a button titled as 'Install AppValley.'
Tap on it and you will receive a popup that the webpage wants to open 'Settings' on your iOS device for profile installation. Press 'Yes' to confirm.
Have you tried the latest AppValley 2.0? You Can simply download it using below given link for free!!
A profile installation screen will come up in front of you. Tap on 'Install' from the top-right corner.
Cool! Within a few minutes, you can locate the icon of AppValley present on the home screen of your iOS device. Prior to launching the application please do trust its profile.
Launch AppValley and an interface similar to the official App Store will greet you. Search for 'AirShou' and tap on the search result to go to the AirShou
Tap on 'Get' to initiate the installation process of AirShou on iPhone/iPad.
Once the application installs successfully, don't forget to trust its profile prior to launching.
Must Read: [*Fixed] AppValley Not Installing, Not Working, Downloding Apps ( All Fixed).
Download and Install AirShou Screen Recording App on iOS using AppValley
So, these are the steps to download and install AirShou on iPhone/iPad using AppValley. If you face any issues during the process or have any questions to ask, please feel free to put them down in the comments section provided below. We are always happy to help you.