Instagram is nothing new to us. It offers a great platform to share your talents, interests and even promote business. Because of its amazing features, it is gaining more likes at an exponential rate. Millions of people all over the world use this social networking app to showcase their talents and reach more audiences. It is available on both iOS and Android. Even then, there are some features which if included, will make Instagram more interesting. Instagram Rocket is a tweaked version of Instagram, which has got all these amazing features to compensate for.
However, Instagram Rocket on iOS is not available on your device's app store, as it is a tweaked app. For this, you will have to make use of AppValley, which is a great third party app installer which provides you with almost all the modded and tweaked app that is not available on your app store. All the apps are completely free of cost and you can download any of them on your iOS devices without jailbreak. AppValley for iOS is proved to be so helpful for iOS users, as they do not have permission to some apps available on Android.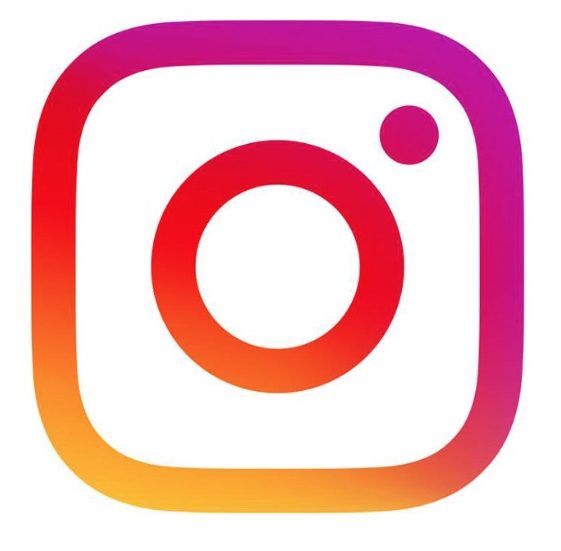 Also, iOS users can find many paid apps for free in AppValley. In this article, we have given an easy method to install AppValley and Instagram Rocket using this app installer on your iOS devices. We will also have a quick look at some of the features of Instagram Rocket. Check Out another best-tweaked application WhatsApp++ Download on iOS Within 2 Minutes.
Instagram Rocket on iOS | Features:
Latest Rocket for Instagram on iOS, being a tweaked version of Instagram, offers many great features that are still missing in the original version. Let's have a look at some of them.
You can view the profile pictures on full screen by simply double-tapping them.
While viewing other's accounts, it will show whether they are following you or not.
Your feed can now be viewed in a list or grid layout.
It lets you download photos and videos directly from the feed and even from stories.
You can open direct messages without notifying the person whether you have seen the message or not.
To avoid accidental likes, this app will ask for confirmation of likes.
Stories can be viewed without showing them as seen. You can mark/unmark stories as seen by yourself.
In story maker, you can view the entire gallery and not just the media from the last 24 hours.
It also lets you block sponsored ads.
Instagram Rocket Info:
| | |
| --- | --- |
| App | Instagram Rocket |
| Platform | iOS & Android |
| Jailbreak Needed? | No |
| Category | Tweaked Apps |
| License Type | Freee |
| Compatibility | iOS 10 & Later(iPhone, iPad & iPod Touch) |
| Available On | AppValley |
| Downloads | 100000+ |
And the list goes on. Instagram Rocket is something you need to explore on your own. The new features will surely amuse every iOS user.
Install Instagram Rocket on iOS using AppValley
After looking at the features, it is pretty sure that you want to have Instagram Rocket on your iOS devices. Since it is tweaked, the Apple app store will not have it. But you can get it safely without jailbreak and for free using AppValley. Instagram Rocket is one among hundreds of apps available on AppValley. Here is a simple procedure for you to install this app on your iPhone/iPad.
 Firstly, you are required to open the Browser and go to the link given below. It is recommended that you use Safari Browser as it makes the process faster and will not show errors.
The home page of the website will show the AppValley icon and next to it, you will find an Install option. Click on it and the download process will begin.
After some time, AppValley will be downloaded on your iOS device. But you should not run it now. You need to alter the default setting first.
For this, you need to open Settings of your device and on the General section, look for Profile and Device Management option. Tap on it and on the screen that comes up, enable the Trust AppValley option.
Now you can open AppValley on your iDevice and in this, search for Instagram Rocket.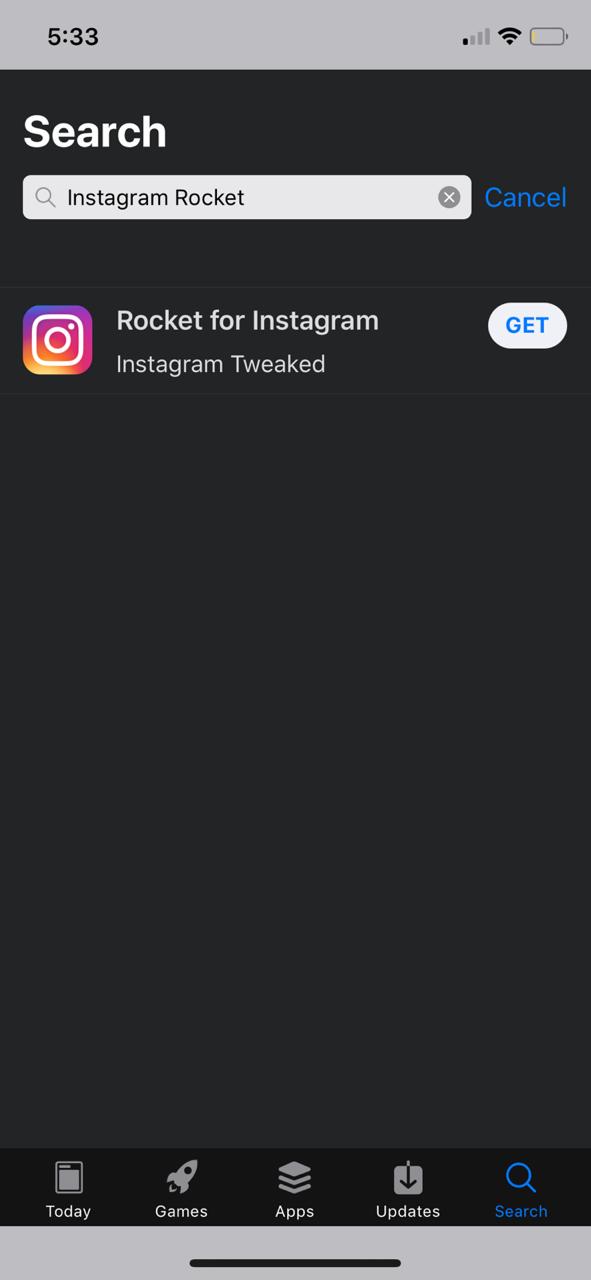 Results obtained will show this app along with a Get or Install option. Tap on it and Instagram Rocket will start downloading.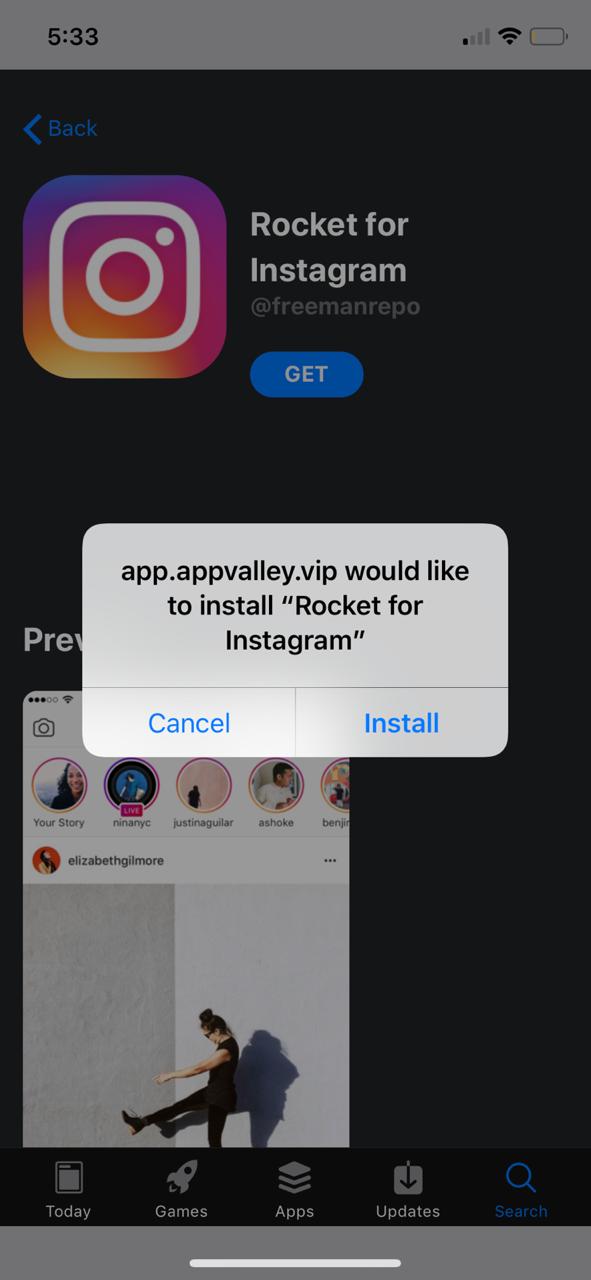 Once the download process is over, again go to the device's Settings. On the General section, tap on Profile and Device Management option. Now you need to enable the trust Instagram Rocket option.
Now you are all set to use Instagram Rocket on your iOS device. Enjoy!
Best 5 Alternatives of Instagram Rocket on iOS
Instagram Rocket is indeed a great choice of application that allows you to experience exclusive features all along, right? This game has a glimpse of unique features that shall help you through your social media experience. Here are 5 more alternatives of Instagram Rocket that you can use on your iOS device.
OGinsta+
OGInsta is an application that is recommended by the developers for users to use. You can download your favourite content such as stories, feed, etc directly from the app.
Repost for Instagram
Have you ever wondered why you can repost the content from one account to your account? This can be possible if you use 'repost for Instagram'. So let's just dive in.
Boomerang
Boomerang is one of the official applications that held up value on our iOS device. The trust is must, so with Boomerang you can record a small video and let it play on loop just like a Boomerang.
Layout
It is surely very difficult to choose what Layout you can use to combine all your images on Instagram. Layout is the 2nd official application that fulfils your need.
Hyperlapse
It is time to play along the 'lapse' with Hyperlapse. You can use this application to create slow-mo, or timelapse video and share it directly on Instagram.
How To Uninstall Instagram Rocket?
To start, open the Settings app on your device and scroll until you see 'Instagram Rocket'.
Tap on it to access the App settings for Instagram Rocket.
On the next page, tap 'Delete App'.
You will be asked to confirm that you want to delete the app and tap 'Delete' again to uninstall Instagram Rocket from your device.
It's done, and Instagram has been successfully removed from your device. Now, you can go to Appstore and install the original version of Instagram.
Instgram Rocket on iOS – FAQs
Q - What features are offered by Instagram Rocket?
Instagram Rocket offers the best features on Instagram. It lets you download media contents to the device, share them on different platforms and also to safeguard your privacy. You can hide views from stories, hide Seen receipts from messages, etc. You can customize the layout of your feed as well.
Q - Is Instagram Rocket safe?
Yes, Instagram Rocket for iOS is a safe platform for social networking. You can change the app design in whatever way you like. It doesn't even require jailbreaking your iDevice to do this. Instagram Rocket has the best user interface that there are no errors or bugs in the app.
Q - Can you use Instagram Rocket on iOS for free?
Instagram Rocket iOS is available for free. You can download them safely and enjoy all the amazing features. There are no in-app payments as well.
Q - Will the profile be reported on using Instagram Rocket?
No, Instagram Rocket doesn't go against any of the security policies and hence, the users cannot be reported or blocked from the app. Instagram Rocket is just a tweaked version that provides extra features in the safest way possible.
Check this out:
Conclusion – Download Instagram Rocket on iOS (iPhone/iPad)
Instagram Rocket is equally user-friendly as the original version and offers even more. You might have already seen from the features section given above. You can enjoy all of them and even more by simply downloading them using AppValley. Since it is a third-party app, you can find many sources using which you can download this app. But AppValley is the best and trusted third-party app installer in the market. It is easy to use and also offers a safe platform to download hundreds of modded, tweaked apps and games. You can find a great collection of apps for free which will surely amaze you. You can follow the same procedure to download any app using AppValley. Hope you found this article helpful. If you have any queries, please let us know and we will help you.